Hi everyone! Thought I'd pop up here to indicate that I am still very much alive, though woebegone and mentally exhausted with the copious amount of revision that I have been doing (and even more that I have yet to cover), but alive nonetheless. It's funny that the more I revise, the more demotivated I become, as though my revision and motivation to revise are inversely proportional to each other, as though it's a vicious cycle that I am doomed to be in. I told Mama about it and she said I needed a break to clear my mind - no wait, no, don't clear my mind, all the revision that I've done!!! NOOOO
More like, to deconstruct and reorganise the clutter in my mind.
So after a week of being inside KHouse (with occasional walking out to buy fruits and raw chicken), yesterday, I decided to listen to Mama, I stepped out of the house once again. Ahhh. I was blinded by the sun once again.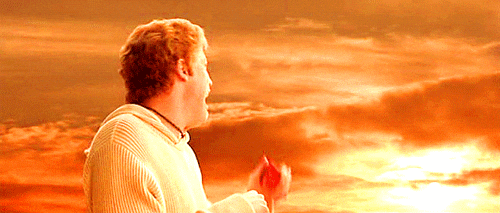 Okay no that's a lie. Because it was raining (English weather at its finest), and since my laziness isn't limited to studying but also inclusive of going back in to grab my umbrella, I ended up walking like this to the tube station :




minus Sehun's cuteness of course hehe. And minus the Dolce & Gabbana because I can't afford that thing.
Anyway, KHouse went to Borough Market yesterday! (nearest tube station : London Bridge) We've been talking about going to this market for aaaaages, so it was nice to finally drag our lazy bums to the market. It was 10-ish in the morning when we came, so there were only few people there, giving us the liberty to stroll from one stall to another and finally coming back to the Kappacasein stall to try their raclette, a kind of food from Switzerland. It's basically boiled potatoes, with a generous amount of heavenly cheese on top, and pickle on the side.
And then we walked on a bit more.
Pardon my ugly Hangul handwriting
Tapi I nak kekal muda lmao follow my blog for more sick jokesz
The only thing I thought of when I saw this was "Where did they buy this huge wok?!"
And suddenly there was what felt like an exodus of everyone in the entire world to London. Seriously. I had to hustle through armpits (one of the perks of being short), rasa macam main rugby k. It was lunchtime hence the mass arrival of people. Ulfah wanted ribs so we decided that there was no better day to try Big Moe's Diner than yesterday so off we went.
RIBSSSSSS
This is exactly the response I get every time I say "Korang jom buat pose Showtime!". Inilah realiti kehidupan saya di KHouse #ignored #unloved
Big Moe's Diner did NOT disappoint. The BBQ ribs. Oh my God. So. Good. It kind of caught me off guard because I wasn't anticipating it to be that good, but it was truly delightful. Quoting Ulfah, "Tinseltown what..??". And their toilets have nice floor too!! If that is of any relevance at all haha. And the toilets ada hose!! The Malaysian in me was very, very happy to see that haha. But seriously guys, do your tastebuds a favour and be amazed with Big Moe's Diner. The nearest tube station is Aldgate East, and their operating hours umm google sendiri, cuba berdikari sikit dalam hidup takkan semua benda nak bersuap. Hehe.
Speaking of Big Moe... Hi Mo! Hahaha.
Mo is my friend in uni. We were in the same PBL group for 3 modules. We also had our MedSoc together for Year 2, which wasn't so much about Psychiatry as his giving me lessons on the different English accents and dancing to Rihanna's Work and having apple crumble during our lunch break, to be honest. The other day he discovered my blog and he said it has become his Friday night read hahaha. He's also been trying to do things to get featured on my blog.....
Attempt #1


Attempt #2

Well done Mo, you made it to my blog! Hahaha.
So yeah, yesterday was a pleasant day. Let's be real every day is good lah okay when you have housemates like KHouse but yesterday was one of the better ones, nothing short of jokes and puns and driving each other insane and having massive guffaws. A stranger in the tube even laughed at our antics haha.

And now, now I have no excuse to justify my laziness therefore I shall kick in full gear with my revision. My final exams are in a week's time, if everyone could pray that I go through them with ease and pass with flying colours, I would really really really appreciate it. Thank you so much!