Please tell me that title rings a bell.
Please tell me you get the reference I was making in the title.
Please tell me you've watched
Jackie Chan & Chris Tucker singing the War song in Rush Hour
.
If you answered No to all of the above,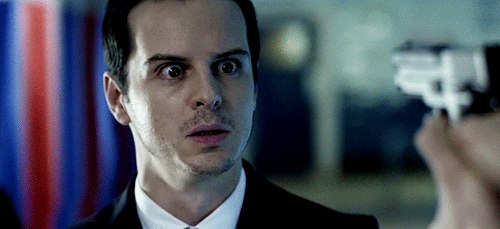 then I'm afraid I'll have to terminate this.. This.. This blogger-readership thingy we're having.
Okay blogger-readership resumes.
KHouse bought a new wok!!!
Look at this gorgeous, shiny, aluminium, non-stick, 36cm, with helper handle, magnificent work of art!!!
We've been complaining about having food splattered all over the stove whenever we cook something that requires constant aggressive stirring (e.g. nasi goreng, mi goreng, bihun goreng) in a normal pan. The kitchen gets messy and greasy, making it not just a downright eyesore, but an extra burden to clean up after cooking. It's also a waste of food; if I gather all the fallen soldiers & casualties of food (read : nasi yang tertumpah) from our stirring, I can probably feed our neighbours from this entire street. (Over) (Gila)
Anyway, our new wok is from Tefal. Actually, our cooking pans and pots are all Tefal. We're Tefalers through and through. Once, we wanted to make banoffee pie, which requires toffee. One way to make toffee is to simmer an unopened can of sweetened condensed milk in a pot of water for 3 hours (an alternative would be to just
buy
a can of toffee from the nearest convenience store and spend roughly 3 minutes opening the can, but here at KHouse, we live the thug life. Ceh hehe). The water level should be above the can, at all times. But that one time we made banoffee pie, none of us monitored the water level. We waited for the condensed milk to simmer while we were minding our own business in our respective bedrooms. Then suddenly we heard a loud explosive sound.
We said our obligatory Oh Mak Kau, and then rushed to see what the hell that sound was. We entered the kitchen to see that the water level in the pot no longer conformed to the
SOP
of the recipe, the can inside had opened, and there was condensed milk (by then it already became toffee) ALL OVER THE KITCHEN. Ceiling. Stove. Fridge. Everywhere.
But there on the floor lied the lid of the pot in all its glory,
completely
unscathed despite having been blown away due to the rising pressure of the condensed milk can. The flying lid was the source of explosive sound. We were fascinated at how the lid survived the incident without being broken to shards. Not even a crack!! The lid was still as smooth as a baby's butt. How?! It's just illogical. I mean, that lid was blown up and then went for a free fall, I mean, it had to at least have a tiny scratch kan? Like a scar. Scars are stories of survival anyway, right?! After awhile, the epiphany dawned on us - guys,
it's Tefal
.
All hail Tefal! Glory glory Tefal. You'll never walk alone, Tefal. Come on you Tefal.
So that's the story of KHouse's little dapur meletup incident and how we became sworn Tefal supporters. That's why we bought the Tefal wok. Now that we have a high quality wok, you best bet we'll be cooking wearing the widest smiles on our faces like non-messy professional domestic goddesses that we ought to be, with a spotless stove, while doing this
P/S : Tefal for life, guys.